Using Systems Remotely and in the Cloud
Here are some examples of the sorts of work we have done with our customers who needed to access their systems remotely and/or in the Cloud, highlighting the features we built and challenges we faced along the way.
Contents - Click to jump to an entry
---
NEW: Moving from local server to Cloud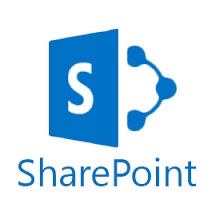 A charity needed either to replace their server or go without one. They decided to reduce their costs significantly by using OneDrive for the main document storage and SharePoint for their operations database and confidential linked documents.
If you want to save the expense of a local server, you can replace it with Cloud storage instead. If you use Office 365, you already have OneDrive available to you for no extra cost, and if you use Office 365 Business then you also have SharePoint included. (And if you are a charity, Office 365 Business is available at a very reduced cost.)
Our client had a client case management system created in Microsoft Access and using a linked folder structure for storing related documents. We helped them migrate their database and their linked documents into SharePoint, keeping their Access application file on their local computers. They no longer have the expense of their local server, plus they have the added benefit of being able to use their database system anywhere with an Internet connection.
---
Entering data from anywhere with online apps
NOTE: Web Apps have been discontinued by Microsoft. Please contact us for alternatives.
If you collect some of your information in the field, perhaps on paper, or perhaps having it emailed to you; and then come back to the office to enter it into your Excel spreadsheet(s) or Access database, then Access web apps might be for you!
An Access web app can cut out the "middle man", reducing the time and organisational overhead. Plus it can allow information to be in your live system in real time.
So, what is an Access web app? Essentially it's a mini online database that you can use from any device with a web browser and an internet connection, such as a phone, tablet or laptop. Its data can sit alongside your normal database data and/or be shared directly by your normal offline database - potentially pretty handy in some situations.
One thing to note though: Access web apps are not a good alternative to a normal offline database - unless you need something very simple. The capabilities are pretty limited compared to full-blown Access (or Excel). They normally work best as an add-on.
That said, we've had one recent experience making use of this new feature, and this was almost entirely an app. This example was a simple searchable on-line directory of consultants used by a large organisation. They wanted to put the directory onto their SharePoint and have it updateable from an external data source every now and then via an Excel import. Access web apps are an ideal candidate for such an application. It was quick and cheap to create, easy to use, formatted in their corporate colours and accessible from anywhere (with the right security).
We have a couple more Access web apps projects in the pipeline, one of which is standalone and the other of which is an add-on. Watch this space for more details on these as they come to fruition!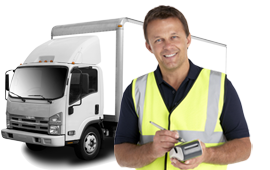 The add-on is for a specialist haulage firm that needs to record details of their journeys, times and loads. Instead of relying on paper records or emails, followed by manual keying in at the office, the drivers will be able to use our simple App interface to enter exactly what they have done directly into the office database with no need for any further admin. The app helps them enter data accurately and provides warnings if they have made mistakes or missed something. In this case, the collected data sits alongside the office system so that it can be checked before being incorporated at the click of a button.
The standalone example is for collecting health and safety lone worker data - allowing staff to check in and out of remote sites and flagging if there is a problem.
We can see lots of potential for Apps for many of our existing clients. These cover all sorts of purposes such as filling in timesheets, making bookings or logging details of visits. You can probably think of others applicable to you!
Features:
Very simple, user and mobile-/tablet-friendly interface.
Intelligent programming to prevent mistakes or omissions.
Usable on any device with a web browser and an internet connection.
Can connect right into your desktop database or spreadsheets to provide the information in real-time.
User accounts with passwords for secure access.
Quick and cheap to set up and run.
Benefits:
Accurate and fast collection of data.
Paperless reporting with no manual copying of information into central systems.
Easier data entry for employees.