New in Microsoft Excel 2007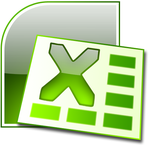 Microsoft Excel 2007 is a big jump up from Excel 2003 in terms of the user interface; it introduces the new Ribbon system to allow common commands to no longer be hidden in multi-layer menus. Once you learn where everything is, you'll find it's faster and more intuitive than the previous combination of drop-down menus and toolbars. Unfortunately this requires unlearning the 2003 methods before which the Ribbon methods will seem like unwanted complications. For new users though it can be picked up very quickly, especially if you are familiar with other Office 2007 applications such as Word, which has a broadly similar Ribbon interface to Excel.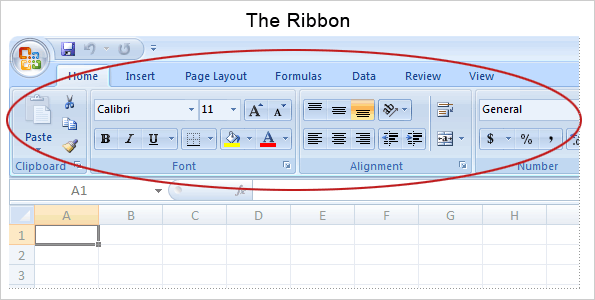 The upgrade to the Ribbon comes with a number of other visual options, such as the ability to use 'themes' to unify colour schemes in your spreadsheet with related Word or PowerPoint files. There are also new conditional formatting rules available.
In terms of hard functionality, 2007 adds an auto-complete feature to the formula bar to speed typing of common functions, adds the ability to reference table columns (formerly known as 'lists') in formulae (extremely powerful!) and adds a name manager to keep track of and edit all of your named ranges. You also gain access to new sorting and filtering choices such as the ability to sort by colour, plus the limits on how many filters you can have concurrently have been increased 20-fold, from 3 to 64. The new filter menu system makes it easier to set up such detailed filters too.
The upgrade from Excel lists to Excel tables also comes with a number to extra usability and customisation options such as the ability to toggle the table's header row on and off, auto-fill columns with a calculation, or change to the look of the table in one click using a built-in selection of 'styles'.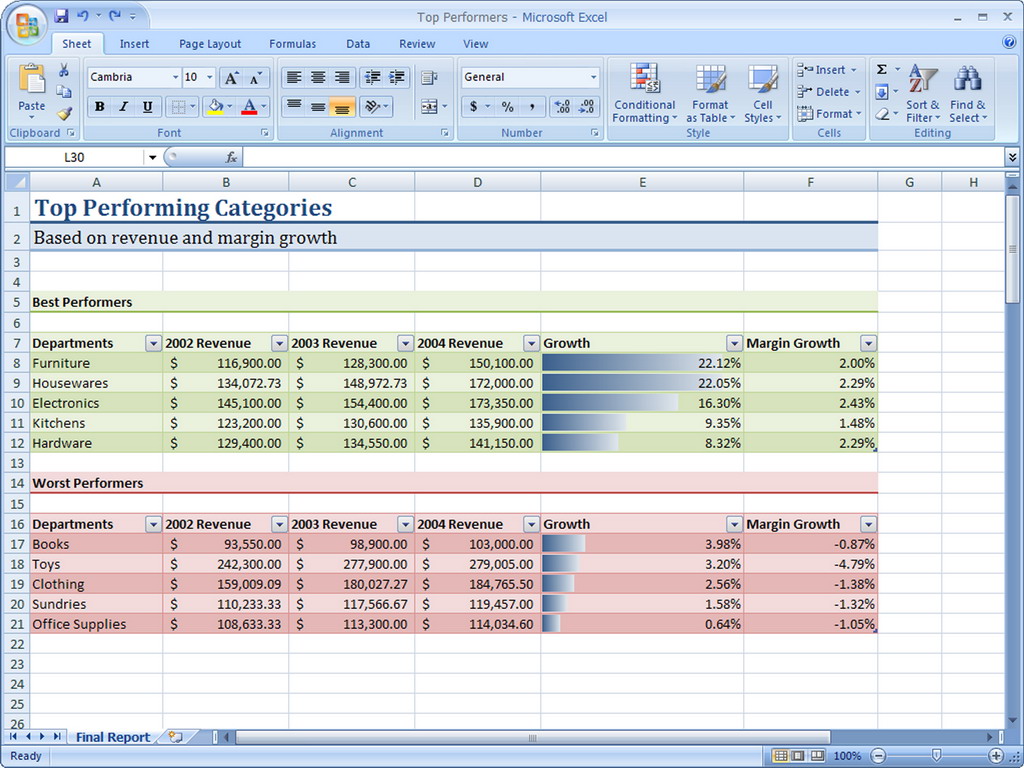 Charts are similarly improved with more options, a neater look and interface, and the ability to copy-paste charts into Microsoft Word or PowerPoint and have them still work just like they did in Excel. There is also a host of new visual options to customise charts, or if you would rather not do that, a selection of template looks to improve the appearance of a chart without any effort.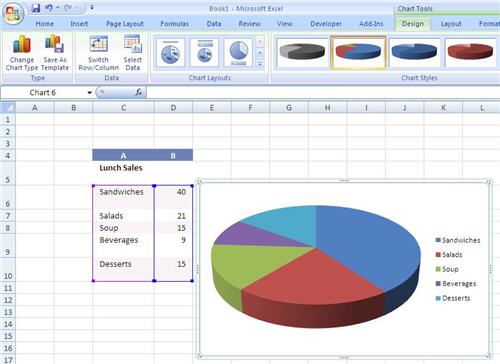 If you use PivotTables you'll be glad to hear that 2007 lets you undo changes in a PivotTable, alongside a host of other upgrades similar to those provided for regular tables and data e.g. sorting and filtering, conditional formatting options and quick style templates.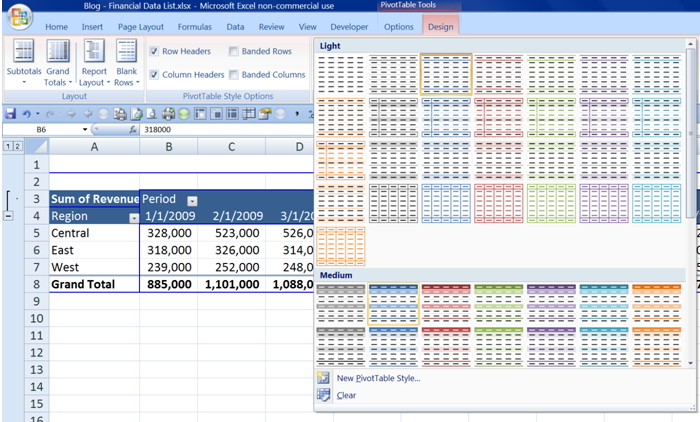 Finally there are a few changes to the way printing is done, giving you more control over the formatting and details such as headers, margins and page fits, all through a single part of the Ribbon. The print preview now allows you to see the whole printable document at once so you can finally be sure of what your spreadsheet will look like when printed.
Software-Matters have been experts in bespoke Excel systems since 1995.
Find out more about how we can help you with your project by emailing us via our Contact page or giving us a call on 01747 822616. We give free advice!
For lots more information about the general benefits of using Excel and what was new in the different Excel versions follow the links below.
If you enjoyed this article or found it useful, why not tell others about it?