New in Microsoft Excel 2010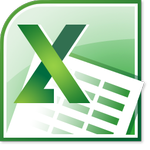 Microsoft Excel 2010 is in many ways a consolidation of features added in Excel 2007. Firstly the Ribbon has been jiggled around a bit, moving features that people tend to need more into more obvious locations. But if you don't like how it looks now that is fine, because also added is the ability to customise the layout of both the Ribbon and the quick access toolbar with your own tabs featuring buttons of your choice, and even custom buttons that can activate features coded in VBA macros.
Like other Office 2010 programs, Excel 2010 adds the Backstage View in the file menu, giving you quick access to administrative tasks such as protecting sheets, managing permissions and ensuring the security of the workbook. Along the same vein there are two new features called Protected View and Trusted Documents, aimed at preventing attacks on your computer by code written into untrustworthy spreadsheets, especially when they are sources across a network or via the internet.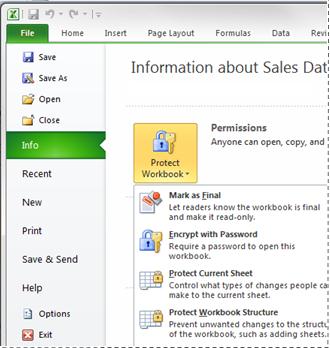 2010 also introduces an online functionality where you can edit a spreadsheet stored online using only a web browser; this however requires a Microsoft SharePoint 2010 account. You can also create, view and edit spreadsheets on your Windows Phone using the pre-installed Office Mobile 2010 apps.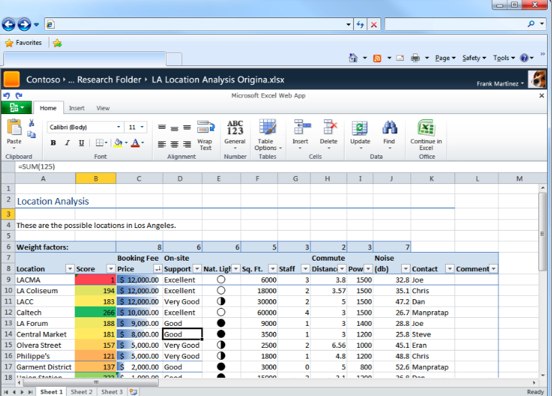 Charts and PivotTables have received both facelifts and new features. The chart template and pivot table style options in 2007 are extended with many new choices and extra formatting options. PivotTables in particular now benefit from the addition of more filtering options and an improved filtering menu including a search bar to filter for specific strings, an addition that works in tables as well.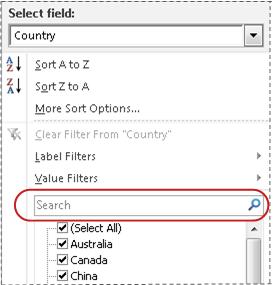 Another upgrade to PivotTables comes in the form of Slicers, which are essentially filters on the PivotTable that you can save and access later to quickly switch between different 'slices' of the data. The Pivot Tables can also make use of new conditional formatting options that allow insertion of icons and small bars, which of course can be done to regular tables and ranges too.
An interesting new feature called Sparklines allows you to make miniature plots in a single cell, with a few customisation options to change what they look like. You can learn more about Sparklines here by watching our YouTube video.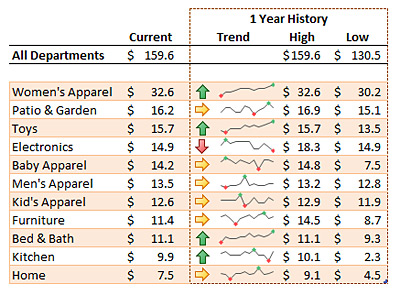 Some more general new features include compatibility checking tools that warn you if features in an older or newer version of the Excel file format will work correctly in your current version, support for 64-bit operating systems (e.g. Vista or newer) to improve calculation speed, and new image editing tools to tweak pictures inserted into the workbook or take screenshots of the current sheet.
Software-Matters have been experts in bespoke Excel systems since 1995.
Find out more about how we can help you with your project by emailing us via our Contact page or giving us a call on 01747 822616. We give free advice!
If you would like to read more about the different Excel versions follow the links below.
If you enjoyed this article or found it useful, why not tell others about it?