Benefits of using Microsoft Access 2010

Access 2010 is a strong consolidation of the features introduced in Access 2007. The Ribbon system remains in a rearranged form designed to increase usability; the same usability concern brings upgrades to the File menu, wizards and 'Backstage' interface - a new menu that features administrative tasks that are commonly needed but previously were buried in menus.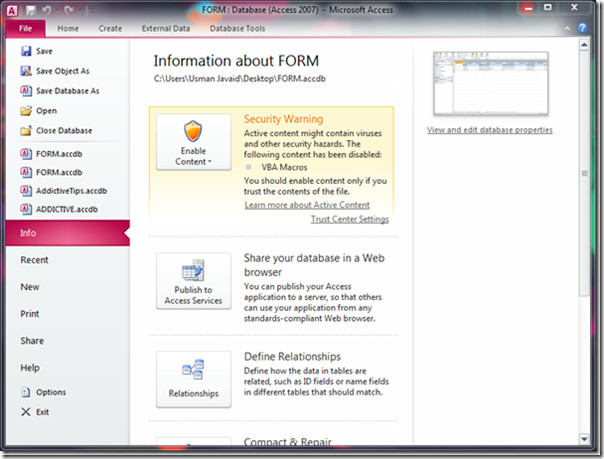 Generally all aspects of the program's navigation and tool menus have been tweaked to improve ease of use, especially for commonly performed tasks. In the same vein the built-in macro designer is improved over 2007 with the goal of making it easier to make advanced macros with fewer mistakes, making it more similar to a full IDE for macros.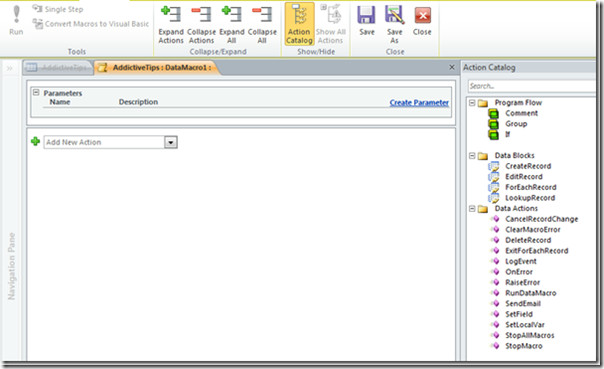 Access 2010 also extends the basic abilities of 2007 to host data online by allowing full databases to be hosted online and used through a web browser. Note this feature requires a Microsoft SharePoint account to use, and has been largely superseded by the Access Apps introduced in Access 2013; if you're interested in running your database online, Access 2013 is the more relevant version to use.
2010 also includes the native ability to export database objects (like reports) as .pdf or .xps files, a feature only available in 2007 through add-ons. Reports and forms have a new conditional formatting feature to allow functions like colour changes on your interface to occur under given circumstances, similar to the feature available in Microsoft Excel.
Overall Access 2010 is a good, stable version that smooths out the features of 2007 making them easier to use, faster, and less susceptible to crashes or corruption.
Just like in previous Access versions, you can create a database in Access 2010 and then give it to someone who doesn't own Access to use. All they need is the free '
Access 2010 Runtime
' installed on their computer.
If you enjoyed this article or found it useful, why not tell others about it?