Benefits of using Microsoft Access 2019 (Standard or 365)
Access 2019 is very similar to its 2013 and 2016 predecessors. Here are the new features listed by Microsoft, ordered according to our experience of potential usefulness, though none of them are ground-breaking in our view. Watch this space as time goes on and our experience of the new version in practice grows.
1. Property sheet sorting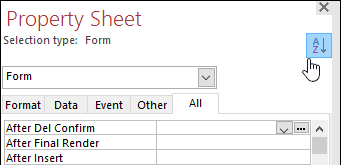 This is a very useful feature for people like us designing systems using Microsoft Access. Sometimes you want to amend a property of something, but you just can't remember where it's listed and so end up searching for it for a long time. This feature allows you to go to the "All" tab of the Property Sheet and then click a sort button (see image) to put the properties in alphabetical order. You still need to know the name of the property you are looking for, but this is a huge help for those "blind spot" moments.
2. Large Number data type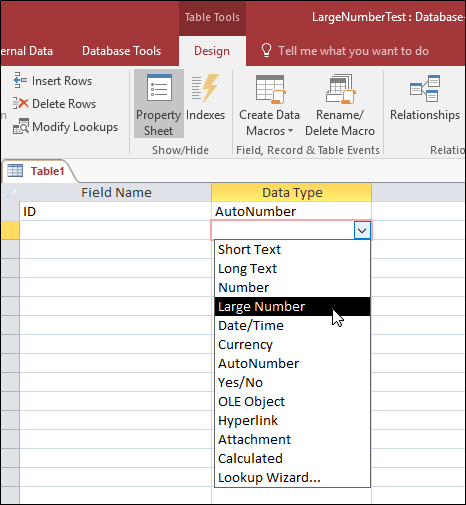 This is a new field data type called "Large Number" which is compatible with the SQL Server "bigint" data type. This is for storing very, very large numbers and in our experience is needed infrequently.
3. Tell Me box improvements
The Tell Me box is meant to help you find what you are looking for on the Ribbons. This is a great idea as it can be hard to remember where everything is. In practice, the feature has not worked very well up to now. Only time will tell if the new and improved version is better in practice….
4. Linking to dBASE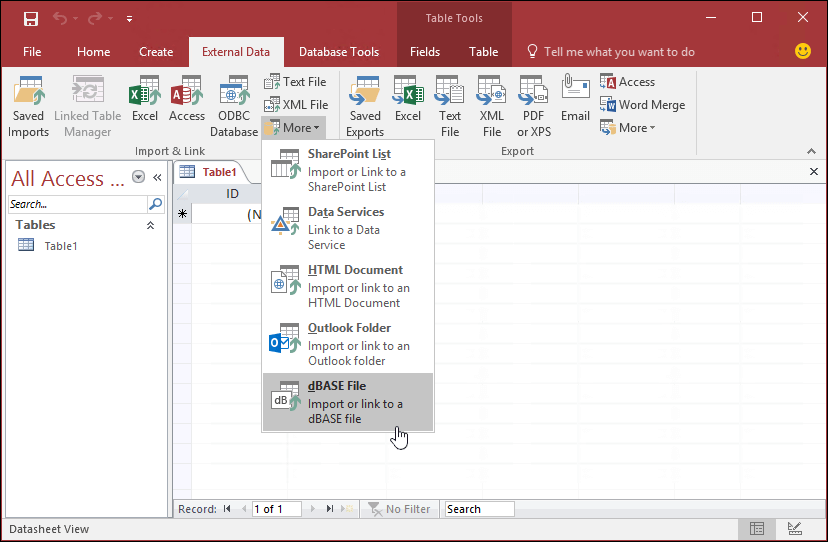 This used to be in Access then went away, and now it's back! The feature allows you to link to and import from dBASE (.dbf) files. If you need to link to a system written in dBASE you now can, as if the table were stored in Access. And if you want to extract data permanently out of dBASE you can now do that too.
5. Label Name property
This allows you to associate a label with a text box via its Name, rather than by pasting the label into the text box. Again, this is a feature helpful for those creating systems in Access.
6. ODBC Connection Retry feature
This applies to Access database systems which link to other types of data source – e.g. SQL Server. In the past, if the connection to a data table was lost, the only way to re-gain it was to close the database and re-open it. Fortunately this wasn't a frequent occurrence! Access will now attempt to re-open the connection itself, automatically, whenever you do something in the system that requires that connection.
7. New chart types
This is at the bottom of the list for us. We have always found charts clunky in Access and so have always used links to and automation with Excel to present Access data graphically.
Access 2016 can also be updated automatically to newer versions if acquired as part of a Microsoft 365 (what was Office 365) subscription package.
(If you are considering Microsoft 365/Office 365 or would like to know more, click here.)
And just like in previous Access versions, you can normally create a database in Access 2019 and then give it to someone who doesn't own Access to use. All they need is the free Access 365 Runtime installed on their computer.
If you enjoyed this article or found it useful, why not tell others about it?